Make a Request
If you'd be interested in Wafflecrator producing some bespoke work for you, fill in the request form below.
---
Wafflecrator
I've always enjoyed reading especially erotica and other romances. My dream is to become and author and with this site I can get experience writing.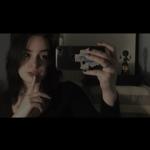 Amateur
£0.01 per word
---
Time to get a pre-purchase sample:
Less Than 6 Hours
Time to get completed manuscript per 500 words:
Less Than 6 Hours
---
Sample:
I feel his hand slip under my dress, and push my panties to the side.  His finger drags along my pussy and I moan into his mouth. "So wet and ready for me."  He growls in my ear, making me almost cum just from those words.  I can't wait any longer. Reaching between us I grab his cock and give it a few strokes before lining it up to my pussy.  Kissing him, I sink down on his shaft, gasping at how much it fills me.  Alex throws his head back and curses, which makes my stomach feel tight.