Make a Request
If you'd be interested in Wafflecrator producing some bespoke work for you, fill in the request form below.
---
Wafflecrator
I've always enjoyed reading especially erotica and other romances. My dream is to become and author and with this site I can get experience writing.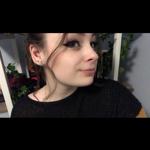 Amateur
£0.01 per word
---
Time to get a pre-purchase sample:
Less Than 6 Hours
Time to get completed manuscript per 500 words:
Less Than 6 Hours
---
Sample:
"Fuck it." That is all I hear before his lips are on mine. I freeze trying to comprehend what is happening.  My thoughts are cut short when his hand reaches into my hair and tugs my head back.  A slight moan escapes my lips and he uses this as an opportunity to slide his tongue into my mouth.  I mimic his movements trying to seem more experienced than I actually am.  My hand slides around the back of his neck urging him to come closer.