Make a Request
If you'd be interested in Jerusalem Mortimer producing some bespoke work for you, fill in the request form below.
---
Jerusalem Mortimer
I'm based in the Blue Mountains of Australia. I write erotica, and I'm used to adapting to reader specifications and requests.. My principal focus has been on BDSM, not always light, but always loving. My website is at https://jerusalemmortimer.com.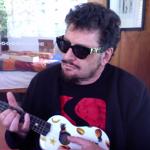 Professional
£0.55 per word
---
Time to get a pre-purchase sample:
Less Than 12 Hours
Time to get completed manuscript per 500 words:
Less Than 6 Hours
---
Sample:
"No," he said. "Not with your hand. Eat from my fingers." Yvain smiled and bit off a chunk, drawing it into her mouth without using her fingers. Then she leaned forward for another bite, but this time made sure to kiss and suck his fingers. Not an hour ago she had swallowed his come and cleaned his cock without losing a drop. She was proud of herself and knew he was pleased with her. She finished the roll and watched him, still kneeling upright on his bed. The Seigneur smiled.
---