Make a Request
If you'd be interested in Xerxes producing some bespoke work for you, fill in the request form below.
---
Xerxes
Xerxes is an author of filthy erotic novels. Contact him for some erotic writing that meets your requirements, he's down for a lot of things!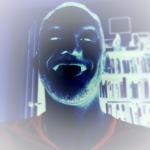 Adept
£0.01 per word
---
Time to get a pre-purchase sample:
Less Than 6 Hours
Time to get completed manuscript per 500 words:
Less Than 6 Hours
---
Sample:
I sighed. "Well that's what this class is all about - extending your range of ability." "I understand, but I just don't have time, mister. Please, can you help me out?" "I don't like where this is going Melissa." After a minute of silence, she put her finger up to her mouth and inserted it erotically into her mouth, sucking on it gently and making wet noises, while staring deep into my eyes. "I'll do anything to get an A+," she said confidently.
---