Make a Request
If you'd be interested in Fe Hendrix producing some bespoke work for you, fill in the request form below.
---
Fe Hendrix
I specialize in fetish & kink friendly erotica. I take pride in crafting stories that explore the beauty and complexity of intimate relationships. Every story is unique & full of vivid, juicy details that help readers to explore their own fantasies, desires, and personal truths.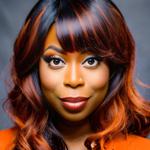 Professional
£0.08 per word
---
Time to get a pre-purchase sample:
Less Than 12 Hours
Time to get completed manuscript per 500 words:
Less Than 12 Hours
---
Sample:
My entire body was pulsing with delight as my orgasm inched nearer. Every nerve inside me was ready and activated. Not an inch of me remained untouched by this extreme pleasure. I screamed out in elation as my climax fully engulfed me; it felt as though my body exploded into bits. We came together and transformed into glittery dust right before one another's eyes. Never before had I felt so deeply connected to another human being. He wasn't just accompanying me on cloud nine; he was cloud nine..
---