Make a Request
If you'd be interested in Dani Banani producing some bespoke work for you, fill in the request form below.
---
Dani Banani
I am an imaginative partner of a Dom who has permitted me to help your fantasies be turned into eloquent writing guaranteed to get you off. Tell me what you want, I'd love to give it to you.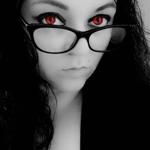 Adept
£0.10 per word
---
Time to get a pre-purchase sample:
Less Than 12 Hours
Time to get completed manuscript per 500 words:
Less Than 6 Hours
---
Sample:
"You're going to have to earn that cock, baby." "Tell me what to do. Just tell me, Markus, please, I need your cock in me so fucking badly." "You want to do whatever I want to get it?" "YES," Candy shouted, her hormones overtaking any logic she might have had. "Fuck! Just FUCK me, Markus! I need it!" "Not until I say so." Candy wanted to explode...
---