Make a Request
If you'd be interested in prettynaughtystories producing some bespoke work for you, fill in the request form below.
---
prettynaughtystories
I have written for fifteen years, coming to specialise in romance and erotica. I have several published works and several million words of roleplay writing as well. I enjoy dom/sub, ABO, massage kink, and more.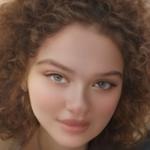 Adept
£0.04 per word
---
Time to get a pre-purchase sample:
Less Than 6 Hours
Time to get completed manuscript per 500 words:
Less Than 6 Hours
---
Sample:
Greg hummed. "Well, you're getting naked one way or the other... the question is how. I'm a reasonable man, you see. I'm going to take what I want but I can take it nicely or I can take it roughly." He shrugged, eyeing Robert pointedly. "Your choice." "I certainly will not!" Robert gasped, eyes wide in mock offense. Greg pounced then, pinning Robert's hands above his head with one hand and opening his buttons roughly with the other. "I will, Posh. You're far, far too pretty to resist."