Make a Request
If you'd be interested in Mona Rivers producing some bespoke work for you, fill in the request form below.
---
Mona Rivers
Mona Rivers writes the kind of filthy fun that prevents you from showing your screen to others, but is delicious to enjoy in private.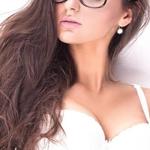 Professional
£0.06 per word
---
Time to get a pre-purchase sample:
Less Than 24 Hours
Time to get completed manuscript per 500 words:
Less Than 24 Hours
---
Sample:
"You're still soft," she whispered, conspiratorially. "We can't have that." Before I could stop her, she bent down and wrapped her lips around my left nipple. My body's reaction was intense, immediate and overwhelming.
---