Make a Request
If you'd be interested in XxxRaconteur producing some bespoke work for you, fill in the request form below.
---
XxxRaconteur
Writer of erotic short stories and poetry, with no boundaries. Love to explore kinks and fantasies of all kinds. Here to please and ready to write for you.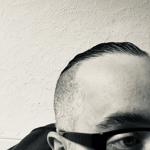 Adept
£0.01 per word
---
Time to get a pre-purchase sample:
Less Than 6 Hours
Time to get completed manuscript per 500 words:
Less Than 6 Hours
---
Sample:
She pursed her lips and kissed the tip of his cock gently, before guiding it in her mouth with her tongue. She sucked on the tip slowly, swirling her tongue around his swollen head before flicking it on the opening. Cara's hands pulled Jakob towards her as she took more of his cock in her mouth, her lips grasping every new inch, sucking harder as she moved up and down its thickness. Her head bobbed back and fourth, causing a vacuum of pure euphoria.
---