Make a Request
If you'd be interested in Lana Cherry producing some bespoke work for you, fill in the request form below.
---
Lana Cherry
Many of my published stories contain age gap and taboo elements. I am open to a lot of different kinks as well. https://www.smashwords.com/profile/view/Lanacherry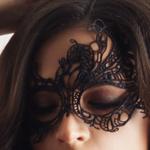 Adept
£0.06 per word
---
Time to get a pre-purchase sample:
Less Than 6 Hours
Time to get completed manuscript per 500 words:
Less Than 6 Hours
---
Sample:
"Baby, you know Daddy is going to punish you," I say, grabbing and twisting her left nipple. She mewls, relishing the pain, "Yes, Daddy. I've been a bad girl." She gasps as I drag her over to her couch. Bending her over, I begin smacking her ass. I love the way she yelps when my hand makes contact with her skin. "What a dirty whore. You love being used by cock," I say. "Yes, Daddy, I can't help it," she manages to squeak out. The crimson red that starts coloring her ass looks so pretty.
---