Make a Request
If you'd be interested in Lycan Black producing some bespoke work for you, fill in the request form below.
---
Lycan Black
Let me create a custom story for you that exposes your most hidden fantasies. My vivid stories arrest your attention. My words play mind games with you until you find yourself begging for more. Let me help you do that for yourself or the partners in your life.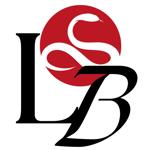 Adept
£0.07 per word
---
Time to get a pre-purchase sample:
Less Than 6 Hours
Time to get completed manuscript per 500 words:
Less Than 6 Hours
---
Sample:
That's it… let me see you writhe. That's all Jennifer could think with her lips pressed firmly up against Belvedere's mons. She sucked as her tongue languished long, laborious licks over B's clit, sending her into a state of enviable agony.
---