Make a Request
If you'd be interested in The Notorious Writer producing some bespoke work for you, fill in the request form below.
---
The Notorious Writer
Self-published on Amazon, a UK bestseller in Erotic Romance. I write dark romance, mafia romance and reverse harem stories. Testing the boundaries on relationships, proving not all women are weak, and not all men are a$$holes.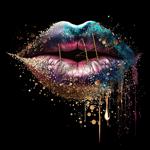 Adept
£0.02 per word
---
Time to get a pre-purchase sample:
Less Than 6 Hours
Time to get completed manuscript per 500 words:
Less Than 6 Hours
---