Make a Request
If you'd be interested in Vbberinger producing some bespoke work for you, fill in the request form below.
---
Vbberinger
Erotica author NFSW. He/Him. Level 31. Monster/fantasy erotica and graphic novels coming. #MonsterFuckers on Twitter.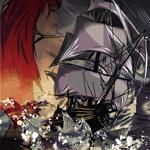 Adept
£0.10 per word
---
Time to get a pre-purchase sample:
Less Than 6 Hours
Time to get completed manuscript per 500 words:
Less Than 6 Hours
---
Sample:
Harmonious moans echoed and flowed through the chamber like the rush of waves. First, like a calm beach, but soon, the chorus of sexual pleasure intensified into a storm, crashing against the cliffs. Each siren moaned in tune with her other sisters in the room. Ariana became one with them and found her own sexual currents beginning to sync with the sensuous creatures around her. Vaimiti bucked her hips on Ariana's fingers. The siren was close to orgasm, Ariana could feel it in her movements.
---