Make a Request
If you'd be interested in Delisha Keane producing some bespoke work for you, fill in the request form below.
---
Delisha Keane
Exploring the edges of pleasure one short story at a time! An exhibitionist who likes to tease men and prove to them they are the weak sex. Denial is a fun & powerful tool. (Delivery times may be faster but it depends on my full-time job!) Tight hugs & naughty kisses!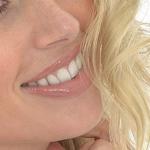 Adept
£0.03 per word
---
Time to get a pre-purchase sample:
Less Than 48 Hours
Time to get completed manuscript per 500 words:
Less Than 48 Hours
---
Sample:
My writing is more about inappropriate situations than sexual acts. It's situational erotica. From https://www.delishakeane.com/ you will have direct links to Amazon novels (the first few pages are always available) and Medium (full short stories). Naughty Hugs & Wet Kisses!
---