Make a Request
If you'd be interested in Matthew Lee Ryan producing some bespoke work for you, fill in the request form below.
---
Matthew Lee Ryan
With over 20 books available in various erotica sub genres, Matthew writes straight, gay, lesbian, bisexual, and cuckold erotica, as well as sci-fi, urban fantasy, and more. His work is extremely explicit unless you ask him to tone it down… \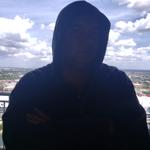 Adept
£0.15 per word
---
Time to get a pre-purchase sample:
Less Than 6 Hours
Time to get completed manuscript per 500 words:
Less Than 12 Hours
---
Sample:
"YES!" She wails. "Fill my cunt with your hot load! You're gonna make me come!" Her body shakes and quivers as she gives herself over to a shuddering climax., and her lover drives against her, delivering his payload deep in her pussy. He crushes her down into the mattress with the force of his orgasmic thrust, spurting what must be jet-streams of hot milkiness into the far reaches of her wet walls. I'd have cum just watching them except I've already shot my wad in my boxers moments ago.
---