Make a Request
If you'd be interested in Cecile Lovell producing some bespoke work for you, fill in the request form below.
---
Cecile Lovell
I have been published in numerous online erotica journals like Clean Sheets and have been paid for erotica for more than a decade. I and am a published author of over 8 novels. I can write any kind of role play that fits my kink guidelines, but prefer paranormal.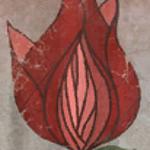 Professional
£0.02 per word
---
Time to get a pre-purchase sample:
Less Than 72 Hours
Time to get completed manuscript per 500 words:
Less Than 48 Hours
---
Sample:
Lula's hips jumped and he sighed, his lips surrounding that nub and sucking it. She squirmed, wanting to get away and wanting more. He suckled her, milking that little ball of pleasure. Lula felt something deep inside her rise up wanting to consume her. Before she could explore the sensation, his lips were gone, his tongue invading her, diving deep inside her, scorching and wet. Lula gasped as his fingers replaced his tongue; he rubbed them against a spot inside of her making her moan.
---