Make a Request
If you'd be interested in Elle producing some bespoke work for you, fill in the request form below.
---
Elle
I'm a queer writer and a reader of erotica who loves to portray pleasure through the medium of writing and excels at short stories.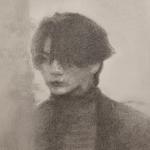 Amateur
£0.02 per word
---
Time to get a pre-purchase sample:
Less Than 12 Hours
Time to get completed manuscript per 500 words:
Less Than 24 Hours
---
Sample:
He shuddered as a third finger breached his sore hole, their other hand burned against the soft underside of his thigh. The fingers inside him alternated between a slow drag outwards and a slick push inwards, pressing almost painfully against his prostate. He felt his hips jerk, chasing the sensation. Still painfully hard, now leaking onto his stomach, tears continued to fall as his eyebrow furrowed in frustration. He had been coaxed to the brink four times now. They wanted him to beg.