Make a Request
If you'd be interested in Richard Bacula producing some bespoke work for you, fill in the request form below.
---
Richard Bacula
I specialize in highly detailed erotica that takes the reader deeply into the scene. 10 years experience writing erotica, with a positive mention in Women's Health Magazine.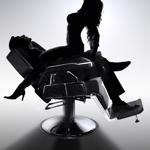 Adept
£0.05 per word
---
Time to get a pre-purchase sample:
Less Than 12 Hours
Time to get completed manuscript per 500 words:
Less Than 12 Hours
---
Sample:
He took his time. My body had time to dwell on each centimeter of his cock sliding in and out of me. He supported himself with one hand, using his other hand to explore my body with gentle, teasing caresses. He stroked my cheeks, my ears, my neck. His hands moved over my shoulders, arms, and breasts. His fingers danced along my flesh, teasing me to the height of arousal until I wanted to beg him to just take me, to fuck me hard until I came.
---