Make a Request
If you'd be interested in Natalie Gideon producing some bespoke work for you, fill in the request form below.
---
Natalie Gideon
Natalie is an author with a wild imagination. She likes to write about power play in bed and loves all things dark and erotic.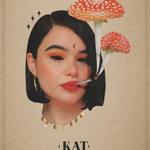 Adept
£0.05 per word
---
Time to get a pre-purchase sample:
Less Than 6 Hours
Time to get completed manuscript per 500 words:
Less Than 6 Hours
---
Sample:
She pushed her panties to the side, took him in hand and angled him towards her entrance. She held his gaze as she slid down on him. Bareback. Just how she liked it. The wide mushroom head went in first, stretching her almost to the point of pain. He tried to look away but she didn't let him. She gripped his jaw and with her eyes locked on his, she slid all the way down. She leaned forward to brush her lips over his, "Permission to rock your world, Mr?"