Make a Request
If you'd be interested in Arci producing some bespoke work for you, fill in the request form below.
---
Arci
I am an Author. Experienced in Romance, Fantasy, Thriller and Erotica Genre.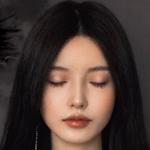 Adept
£0.10 per word
---
Time to get a pre-purchase sample:
Less Than 24 Hours
Time to get completed manuscript per 500 words:
Less Than 24 Hours
---
Sample:
I flinched and wriggled around. I wanted to get fucked and cum so bad. As my memory goes, I have been bound with a vibrator deep inside for over three hours. I couldn't use my fingers to cum. It only made me itch more and more for my Master's cock. "Are you awake, babe?" I wriggled to welcome him back. I just wished him to put his huge cock inside and fuck me crazy. My pussy craved his attention. I gasped as he zoomed between my legs.