Make a Request
If you'd be interested in Harlen Wulfing producing some bespoke work for you, fill in the request form below.
---
Harlen Wulfing
I have been writing erotica/porn/smut for about eight years now. I started out writing custom stories then did my own thing for awhile. Now I'd like to write for others again.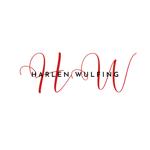 Adept
£0.03 per word
---
Time to get a pre-purchase sample:
Less Than 6 Hours
Time to get completed manuscript per 500 words:
Less Than 12 Hours
---
Sample:
Kylie put her hand on my crotch, feeling my semi-erect cock through my board shorts. "You're not very hard," she said. "I'm trying to hold back. You're not helping very much," I told her. "How long has it been since you last had sex?" she asked. "About three weeks. What about you?" I asked, looking over at her. Kylie had pulled the waistband of her bikini bottoms out and was looking down at her pussy. "It's been a while for me, too," she said as she looked back at me.
---