Make a Request
If you'd be interested in Southern Productions producing some bespoke work for you, fill in the request form below.
---
Southern Productions
Writing interracial, impregnation, and cuckold erotic short stories & commissioning art for them!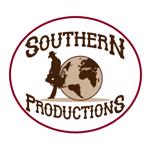 Adept
£0.03 per word
---
Time to get a pre-purchase sample:
Less Than 48 Hours
Time to get completed manuscript per 500 words:
Less Than 36 Hours
---
Sample:
Grace could only try to moan as her holes were penetrated and stretched. Her body, her entire self, was dedicated to being a cumdump for these two white boys. Her friends, in a past that didn't matter at the moment. Only their seed did. She'd never felt this way before. Grace had always been a strong, intelligent young woman. She'd made her Korean parents, her grandparents proud with her academics and social work. And now, here she lay.
---