Make a Request
If you'd be interested in Roux Emory producing some bespoke work for you, fill in the request form below.
---
Roux Emory
I've been writing erotica privately for many years across all pairings, and in 2021, started publishing work. Can't wait to help you live your fantasies!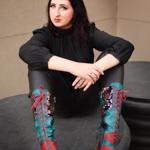 Adept
£0.02 per word
---
Time to get a pre-purchase sample:
Less Than 12 Hours
Time to get completed manuscript per 500 words:
Less Than 6 Hours
---
Sample:
I sighed into him, breathing heavily, but he didn't release his kiss. His middle finger flicked at the entrance, the quiet noise of my readiness fueling us both. He delved in with one finger at first, deeply. A second digit soon followed, and he pulsed with slow, deliberate strokes, using the palm of his hand to massage my clit above. "Fuck, Rachel, you're ready for me." "I am. Please…" "No…not until I make you come first." He removed his hand and ripped off the panties with one swift pull.
---