Make a Request
If you'd be interested in Christy Marie producing some bespoke work for you, fill in the request form below.
---
Christy Marie
I am a published author, and I have been writing erotica for over ten years.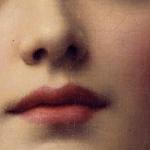 Professional
£0.05 per word
---
Time to get a pre-purchase sample:
Less Than 6 Hours
Time to get completed manuscript per 500 words:
Less Than 48 Hours
---
Sample:
"So pretty," David whispered, rubbing my clit with his thumb before gently pushing his fingers inside me. I gasped as his dark eyes stared up at me, his fingers curling and exploring while my breaths turned to gasps. "I'd forgotten how good you feel. And if memory serves me correctly..." He withdrew his fingers, making me whimper as he sucked on them with a pleased grunt. "Mmm. Tastes even better than I remembered." His wet tongue slithered up my thigh, making me tremble at the sensation.