Make a Request
If you'd be interested in Elena Nix producing some bespoke work for you, fill in the request form below.
---
Elena Nix
Elena Nix is an author of erotic fiction and elevated erotica. Her imagination has some dark twists and frequently, her books do, too. Her favorite hobby is making succubi blush.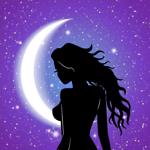 Adept
£0.10 per word
---
Time to get a pre-purchase sample:
Less Than 6 Hours
Time to get completed manuscript per 500 words:
Less Than 12 Hours
---
Sample:
Michael's fingertip circled her clit while he whispered against her ear. "I'll enjoy keeping your little pussy hot and wet for me. Would you like that, kitten?" He pinched her clit between his fingers and stroked up and down the sides of it. Mariah's needy little noises excited him. "Would you like being slick and ready for me all day long? So ready I could just bend you over and take you any time?" She shuddered. He gave her clit another pinch.
---