Make a Request
If you'd be interested in Kay Coquette producing some bespoke work for you, fill in the request form below.
---
Kay Coquette
Established erotica writer in both romance, hot romance, kink and bdsm.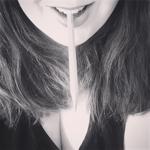 Professional
£0.10 per word
---
Time to get a pre-purchase sample:
Less Than 72 Hours
Time to get completed manuscript per 500 words:
Less Than 36 Hours
---
Sample:
I don't go so fast, I need to find a steady pace to suck and fuck, but now he has been excited for so long and just wants to come. I take him as deep as I can so that he will understand that he has permission, that he should remember that porn scene. And with his hands in my hair, he empties heavily into my mouth, while our anal-toy is as far into him as possible. He screams and howls. I swallow nothing, but let the whole load flow out of my mouth down on the cock like thick, white glaze.
---