Make a Request
If you'd be interested in Ed Leather producing some bespoke work for you, fill in the request form below.
---
Ed Leather
Self published author or romance, erotica and BDSM. Now working on my 13th book to be published Q1 2023.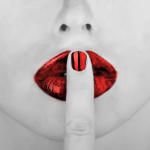 Adept
£0.02 per word
---
Time to get a pre-purchase sample:
Less Than 24 Hours
Time to get completed manuscript per 500 words:
Less Than 6 Hours
---
Sample:
She looked up as her eyes found his. His body was excited for the events that were about to happen. But his mind screamed how wrong this was. She could see the anguish in his face as she took his cock into her mouth and began to suck on it slowly. His juice was sweet as her tongue licked the head clean. Cole could do nothing but stand like a statue. Her mouth accepted his manhood deep into her throat..
---