Make a Request
If you'd be interested in The Mana Tree producing some bespoke work for you, fill in the request form below.
---
The Mana Tree
Amateur smut writer with a preference for fanfiction of video games and anime. Frequent role player that loves fantasy settings., interesting characters, and tomboys.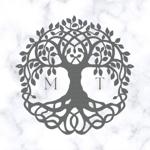 Amateur
£0.05 per word
---
Time to get a pre-purchase sample:
Less Than 12 Hours
Time to get completed manuscript per 500 words:
Less Than 24 Hours
---
Sample:
You can feel an orgasm slowly rise from within your loins, swelling more and more as the muscular golem coaxes it out of you. You don't resist it as she works you over with her warm, wet mouth. Relaxed, you readily embrace the feeling, dispensing your load right between her hollowed out cheeks as she bottoms out one final time. You can feel her swallow around you while you shoot, accepting each shot of your cum into her throat without pause until you're finally done, not wasting a single drop.