Make a Request
If you'd be interested in P.T.Brown producing some bespoke work for you, fill in the request form below.
---
P.T.Brown
Published author of 3 erotic novels, and regular writer on Medium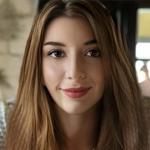 Adept
£0.05 per word
---
Time to get a pre-purchase sample:
Less Than 24 Hours
Time to get completed manuscript per 500 words:
Less Than 12 Hours
---
Sample:
Sophie completely forgot about their audience online and slid her hand behind her to feel the cock resting against her back while Paul continued to rub her clit and play with her breasts. She stood and turned to him, intent on sucking him, but Paul was keen to make sure Sophie's husband Alastair saw everything. He got up and stood side on to the camera. Alastair watched as his wife knelt in front of her lover, lifting his cock, and sucking on his balls before taking him in her mouth.
---