Make a Request
If you'd be interested in Chaz Alexander producing some bespoke work for you, fill in the request form below.
---
Chaz Alexander
I have over two dozen books published and I've sold over 1000 books retail. I lived as an MMF 3some for four years. I write MMF, male bi, and cuckold stories. I lived in a poly relationship as an MMF for 4 years. www.mmfstories.com Love to bring your fantasy to life. Chaz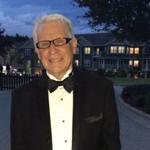 Professional
£0.05 per word
---
Time to get a pre-purchase sample:
Less Than 6 Hours
Time to get completed manuscript per 500 words:
Less Than 6 Hours
---
Sample:
I smiled, wiped my chin with my hand and moved between Josh's legs. I grabbed his penis and gave it several quick strokes. He leaned back and pushed his hips toward my face. "Not so fast," I admonished. "You're so impatient." I held his cock up toward his belly which pulled his furry scrotum up from between his thighs. I started as low as I could, down near his perineum, and pulled my tongue up over his testicles until I reached the base of his penis.