Make a Request
If you'd be interested in Maisy Theodore producing some bespoke work for you, fill in the request form below.
---
Maisy Theodore
If you have a thing for powerful men, choose me for your request. From gangsters to ancient gods, I dig the elite level D just as much as you. VideoGamer, Fantasy Smut Lover, Unashamed Geek.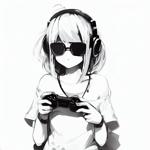 Professional
£0.09 per word
---
Time to get a pre-purchase sample:
Less Than 48 Hours
Time to get completed manuscript per 500 words:
Less Than 48 Hours
---
Sample:
It was always too much and never enough. An overwhelming wave cascading between each fibre of your being. It brought you to life and set you on fire. There would be no mercy for your soul. You are pretty when you beg and he likes it.