Make a Request
If you'd be interested in Ruby producing some bespoke work for you, fill in the request form below.
---
Ruby
I love to write, and I know my craft well. Not too much I won't do really.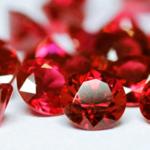 Adept
£0.04 per word
---
Time to get a pre-purchase sample:
Less Than 6 Hours
Time to get completed manuscript per 500 words:
Less Than 6 Hours
---
Sample:
Addicts: I absolutely LOVE them. Not the kinds hooked on drugs or booze. No, no, no. I mean the kind engulfed by another form of destruction. I love the pain addicted. The suffering junkies. I love the types who only sleep well at night after having reached a new threshold of torment for their mind or body. Those whose purpose is to submit to the degradation of the self. Like disciples of some cruel, all-consuming god who can only be satisfied with the oblation of gold or blood.