Make a Request
If you'd be interested in M.D. LaBelle producing some bespoke work for you, fill in the request form below.
---
M.D. LaBelle
M.D. LaBelle is an internationally well known author with novels on every major book retailer and on over 63 paid web novel platforms.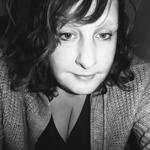 Professional
£0.10 per word
---
Time to get a pre-purchase sample:
Less Than 6 Hours
Time to get completed manuscript per 500 words:
Less Than 6 Hours
---
Sample:
Looking up into his eyes fearfully, I will a single tear to appear in the corner of my eyes before he leans down and devours my lips. After tasting them feverishly, he releases his grasp on my neck so he can rip off my pants. Not even bothering with my top, he shreds the silky fabric and leaves me standing there naked and shaking. Spinning me around, I feel the tip of his swollen cock rub my lips before penetrating me forcefully, lifting me into the air.