Make a Request
If you'd be interested in Ivaylo Vasilev producing some bespoke work for you, fill in the request form below.
---
Ivaylo Vasilev
I am a writer passionate about combining erotica with history and thriller elements. I also love to write about Domination/submission, control, and other fetish erotica. Tell me your desires and I will make the story for you!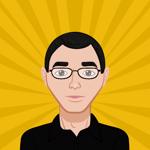 Adept
£0.05 per word
---
Time to get a pre-purchase sample:
Less Than 6 Hours
Time to get completed manuscript per 500 words:
Less Than 6 Hours
---
Sample:
As a good sex doll Trish didn't move and he didn't find the need to change her body's position. The man placed himself between her opened legs and touched her vagina with the tip of his tongue. She was already wet! Trish didn't make a sound or a move at his touch. Only her breathing became faster and shallower. Paul became more enraged! He was now sucking her pussy lips and flickering her clit with tongue. Taking the same sensitive clitoris in his mouth and sucking it too.
---