Make a Request
If you'd be interested in D'Arcy Arden producing some bespoke work for you, fill in the request form below.
---
D'Arcy Arden
I'm a published erotica author who specializes in depicting M/M relationships, usually with a SciFi or Fantasy twist. Give me any idea and I'll bring it to life (with a few exceptions such as non-con or underage). The weirder the better. Let's have fun!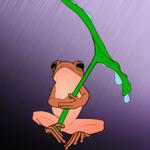 Professional
£0.03 per word
---
Time to get a pre-purchase sample:
Less Than 12 Hours
Time to get completed manuscript per 500 words:
Less Than 12 Hours
---
Sample:
Cael's mouth parted, and he licked at Asmodeus's lips. Yet Asmodeus kept his mouth closed. With a desperate whine, Cael pulled back from the kiss. "Do you…do you not like kissing like that?" Asmodeus grinned wide enough to expose the tip of a fang. "Just making sure you know what you're asking for." His tongue slithered from his mouth, showing off its true length. Curving like a snake, the forked tip licked at Cael's bottom lip. Bright purple contrasted against flushed human skin.
---