Make a Request
If you'd be interested in Silla & Brad Stewart producing some bespoke work for you, fill in the request form below.
---
Silla & Brad Stewart
We're Silla and Brad, a couple from northern California who now live, work, and write sex in the English countryside! Erotica is like sex - the more hands involved, the better . . .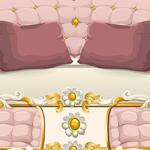 Adept
£0.05 per word
---
Time to get a pre-purchase sample:
Less Than 24 Hours
Time to get completed manuscript per 500 words:
Less Than 24 Hours
---
Sample:
"In fact, remember the time when I and Beth did a cock comparison test on the two of you?" said Lara. Sammi could keep her fingers away from her sex no longer; she slid two under the hem, through her hair, and found her clit. It was hardening and she could already smell her sweet essence. "Pretty cool, huh Sammi?" said Lara, devilishly. "Tom's big. Eight inches. And you can take that from me; that's not a guy measurement," she added. "Beth can confirm, too . . ." Sammi gasped . . .
---