Make a Request
If you'd be interested in Pascal's scriptures producing some bespoke work for you, fill in the request form below.
---
Pascal's scriptures
Pascal is born and bred in a small town called Tzaneen in South Africa. I've been writing from an early age. At first it was for fun until someone read my book and urged me to get them published. I'm 36 years of age, well I'm a man not a young man. I write erotica.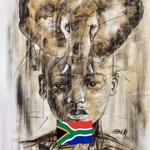 Adept
£0.50 per word
---
Time to get a pre-purchase sample:
Less Than 6 Hours
Time to get completed manuscript per 500 words:
Less Than 6 Hours
---
Sample:
I'm seventeen years of age, but mellowed in body and much more matured with thoughts. I have the full lush body of an x-rated star. My voluptuous body attracted men especially men old enough to be my father. After my parents died I stayed with my abusive aunt and my cousin who saw me as a sex object, he is the reason I became a sex addict after he gave me multiple orgasms. Then my neighbour started fucking me as well when his wife was away. He was 34 years old.
---