Make a Request
If you'd be interested in Estella Lumos producing some bespoke work for you, fill in the request form below.
---
Estella Lumos
I write smutty, heartfelt BDSM and fetish stories in both contemporary and historical settings. Also futuristic, horror, dark, light, sweet, filthy, whatever you like. All POV(first, second, third!) My turnaround time is longer so I can give your story my full attention!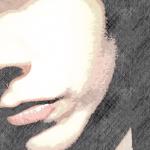 Professional
£0.10 per word
---
Time to get a pre-purchase sample:
Less Than 48 Hours
Time to get completed manuscript per 500 words:
Less Than 48 Hours
---
Sample:
Sarina yawned. Her asshole was pleasantly sore, stretched, but not painful. Her cunt, too, was deliciously satisfied. Her greedy little clit, on the other hand, was still swollen. Not as hard as it had been, but not completely sated.
She sneaked a look at Dax's cock. It lay against his thigh, plump and thick, semi-hard. He caught her looking.
"Still horny," he said.

---